Back to all publications
New Event Series to Inspire the Next Generation of the Waikato Business Community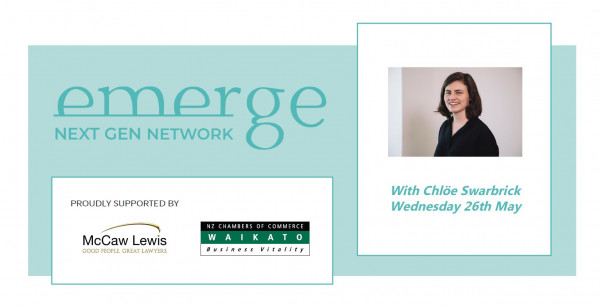 We are proud to support "Emerge": the latest event series from the Waikato Chamber of Commerce. Join us for the first breakfast event on Wednesday, 26 May with guest Chlöe Swarbrick.
Emerge is designed to inspire the next generation of the Waikato business community. If you are in the first 2-7 years of your career and want to get out of your comfort zone and away from your desk, this is for you. Join us for a light brekkie and hear from Aotearoa's youngest MP in 40 years.
Executive Director, Renika Siciliano, said: "Relationships are integral to everything we do. Being able to foster and support those, particularly in our professional lives, is vital to our hauora. The Emerge events are an opportunity for people forging their careers to establish connections, share experiences and step away from their desks."
Click here to register for the event.
Back to all publications