Back to all publications
COVID-19 – Health and Safety Requirements when Employees are Working from Home
In these unprecedented times, many employers are still operating under the condition that their employees are working from home. While employees are no longer working from their employers' premises, the COVID-19 level 4 lockdown does not negate an employer's health and safety obligations under the Health and Safety at Work Act 2015.
Those obligations include ensuring their employees' physical health and safety is upheld and eliminating or minimising any risks to their employees' mental health.
This article covers initiatives employers can implement into their health and safety policy to show manaakitanga and ensure the safety and wellbeing of employees.
Risk assessment of the home-based workspace
Under the Act, the health and safety threshold for employers is to ensure their employees' safety "so far as is reasonably practicable". Of course, meeting that standard is generally easier when the employees are "in the office" and the employer can monitor and manage the workspace. During a lockdown, this standard is certainly harder to achieve since employers do not have access employees' home workspaces.
For those of us lucky enough to be able to continue working at home, there are practical steps that should be taken to ensure health and safety at home. Ask employees to undertake a risk assessment of their workspace, considering:
Is their workspace dedicated to their work needs, away from noise and distractions?
Does their workspace accommodate all the necessary equipment needed to perform their job, including their computer and related materials?
Does the workspace enable the employee to comfortably sit at a level where both their forearms and feet rest parallel to the floor?
Are their monitors at eye level? If not, could those monitors be adjusted by safely propping them up on books or placing them a different way?
Is their working environment safe? This includes ensuring:

Personal comfort and safety: floors surrounding the workspace are clear and free from hazards, and ensuring the workspace is well-ventilated and temperate;
Electrical safety: cords and other tripping hazards are secured under a desk or along a wall, and multi-boards are not overloaded; and
Fire safety: fire safety equipment (e.g. an extinguisher), first aid kits and suitable evacuation plan are available should an emergency occur.

Are they taking their allocated breaks and practicing self-care?
Is there anything in terms of their workload, hours or responsibilities while working remotely that causes stress or other issues?
Once the assessments are conducted, employers and employees should work together to resolve any potential hazards or minimise risks. Employees have an obligation to ensure their own health and safety as well, so discussing the issues that arise can help employees with this.
Policies and checks
Employers might want to incorporate this into any existing Health and Safety policy, or make tweaks to any existing Working From Home Policy. Recording the practical things that your business does can help create a paper trail if ever needed, and provides for consistency as well.
COVID-19 constraints mean employers will not be able to physically check employee workspaces, so factor any additional steps/considerations into your policies and procedures. This should include any risks to mental wellbeing arising from COVID-19 and the nature of the remote working requirements. In this regard, we certainly recommend that employers provide flexibility where possible and employees communicate openly and frequently with employers about their respective situations.
Employment law assistance
If you need policies prepared or reviewed, or require assistance on how to manage your health and safety obligations at this time, please contact Renika Siciliano or Jerome Burgess.
Renika is a Director and leads our Workplace Law Team. She can be contacted on 07 958 7429.
Jerome is an Associate in our Workplace Law Team and can be contacted on 07 958 7427.
Back to all publications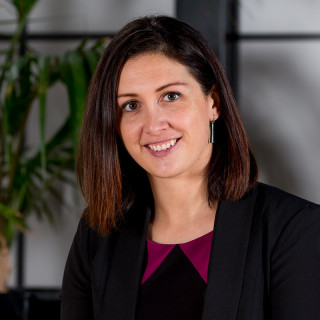 Related areas of expertise