Back to all publications
Developments of Tikanga Within Employment Law
The GF v Comptroller of Customs case is a significant decision reinforcing the relevance of tikanga/tikanga values in the employment jurisdiction and the heightened obligations on public service employers.
The applicant GF was hired by New Zealand Customs Service (Customs) as an Assistant Customs Officer in a maritime border role. During the COVID-19 pandemic, GF was dismissed due to not being vaccinated.
GF challenged the dismissal with the Employment Relations Authority and was unsuccessful. GF then appealed the ERA's decision to the Employment Court where the Court overturned that ERA decision. The Court awarded GF compensation for breach of good faith and lost wages, and found that the dismissal was unjustified as Customs failed to act as a fair and reasonable employer.
Tikanga
Customs had incorporated, tikanga values/principles into its employment documentation, including as kotahitanga, kaitiakitanga and manaakitanga.
Against that background, the Court stated:
"While the Employment Relations Act does not expressly incorporate tikanga/tikanga values, I agree with Te Hunga Rōia Māori that the statutory framework for employment relationships does not preclude their incorporation. Indeed the tikanga/tikanga values identified in this case seem to me to sit entirely comfortably with an area of law which is relationship-centric, based on mutual obligations of good faith, and focussed (where possible) on maintaining and restoring productive employment relationships"
Despite GF not being Māori, the application of tikanga values was not limited to those of Māori descent, given tikanga was incorporated generally into Customs' relationship with all staff.
The Court held that where an employer operates an employment relations framework which purports to incorporate tikanga/tikanga values, the extent to which such commitments have been met is relevant to assessing the fairness and reasonableness of an employer's actions, compliance with the good faith obligations and where the evidence demonstrates a commitment to act in accordance with tikanga, an employer should be obliged to do so.
Important Lesson for Employers
While this case puts all public service organisations on notice that they will likely be held to a higher standard, and that the "good employer" obligations factor into the section 103A of the Employment Relations Act 2000 fair and reasonable employer test, it is important that employers who incorporate tikanga values within their business, organisation or firm also ensure they are operating in line with those tikanga values. It is helpful to understand:
what values you seek to incorporate, including from a

te ao Māori

perspective;
how these values are being incorporated through your business (i.e. through employment agreements, policies and procedures, contracts, etc); and
how will you, as the employer and employee act in accordance with those.
If you have tikanga values within your business, it would be helpful to go through and check how these are working for you, or whether you need to adapt these to provide clarity and certainty as to working in line with those values/principles.
Cree is a Senior Solicitor in our Workplace Law Team and can be contacted on 07 808 6069.
Back to all publications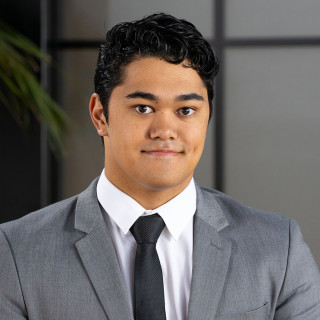 Related areas of expertise