Back to all publications
Nau mai Te Ara Hou - Māori Land Reforms Now in Effect
On 6 February 2021, changes to Te Ture Whenua Māori Act 1993 came into force. This article provides a summary overview of the changes and what they mean for Māori landowners, trusts and incorporations.
Introduction
Reforms to whenua Māori came into force on 6 February 2021 and take effect from 9 February 2021. The changes aim to make the Māori Land Court process more efficient for Māori landowners, whānau, hapū and governance entities. There are three key areas of change: Dispute Resolution, Succession and Land Utilisation.
Dispute Resolution
Māori land disputes can now be resolved through a voluntary dispute resolution process. The new tikanga based mediation service is free to users. Initially Māori Land Court Judges will act as mediators, however, over time, the service will expand to include non-judicial mediators with the right skills. To use this service your dispute must be related to Māori land and all participants must agree to the process. The process can be initiated even if you have a current application before the Court. To apply to use this service, an application can be made to the Māori Land Court. Once the process is underway, parties will decide on a mediator, date and venue for the mediation and agree on tikanga practices for the process. If agreement is reached, the agreement will be provided to the Māori Land Court, who may make a Court order to formalise the agreement.
Simple and Uncontested Succession and Trust Applications
The new reforms also make some applications for succession and trusts easier for Māori landowners, whānau, hapū and governance entities. While the application process remains the same, where a matter is uncontested or "simple" these applications can now be dealt with by a Māori Land Court Registrar without the need for a Judge or a hearing date. Examples of these applications include simple successions, resignation of trustees and uncontested trust applications. Applications must still be notified to interested persons and can only be dealt with by the Registrar if they are not contested. If you wish for your matter to continue to be heard by a Judge, you can elect this when filling out your application form.
Land Utilisation
New changes have been made to occupation orders and utilising Māori Reservation lands. These changes aim to make it easier for Māori landowners to establish papakāinga on their whenua. Occupation orders will now be able to be made for beneficiaries of a whānau trust in their name rather than the trust name. For land vested in a trust or an incorporation, consent of the trust or management committee is still required. Māori reservation trusts now have the ability to grant a lease or occupation license to enable the land to be occupied or built on for a period of time in excess of the previous 14 year limitation. This provision aims to enable Māori landowners to obtain finance and to make it easier to build on Māori reservation land.
Other Reforms
A number of other changes have also been introduced to clarify matters including:
Māori customary land and Māori reservations cannot be compulsorily acquired or vested under another statute
Ownership interests in Māori land cannot be taken to pay debts or unpaid fines
The process for the right of first refusal for sale or gift of Māori freehold land
Protecting Māori land from claims under the common law doctrine of adverse possession
Removing the requirement that a strip of land needs to be set aside for an esplanade reserve when Māori freehold land is partitioned
To find out more information visit Māori Land Court - https://bit.ly/3a8GGfb - or Te Puni Kōkiri - https://bit.ly/2Zbap0F.
Kylee Katipo and Huia Harding are both members of our Māori Legal Team. Kylee is a Senior Associate and can be contacted on 07 958 7424, and Huia is a Solicitor and can be contacted on 07 958 7474.
Back to all publications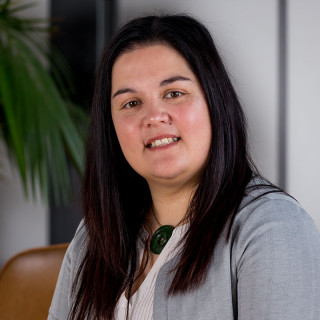 Related areas of expertise