Back to all publications
Residential Tenancies Amendment Act 2020
The Residential Tenancies Amendment Act 2020 (RTA) came into force on 11 August 2020 and introduced staggered changes to New Zealand rental laws aimed at better aligning them to the realities of renting in New Zealand.
While the first phase of these changes has been effective since 12 August 2020, the second more substantial set of changes took effect from 11 February 2021. A final phase of changes will follow in August 2021.
The RTA reforms will substantially change how renting in New Zealand works, and it is crucial that landlords familiarise themselves with the new rules. Below is a brief summary of some of the most important changes (a full list is available on the Tenancy Services website available here).
Phase One – Changes that have applied from 12 August 2020
Rental Increases are now limited to once every 12 months. Previously, rental increases could occur every 6 months.
The RTA no longer applies to transitional and emergency housing which is funded by a government department or provided under the Special Needs Grants Programme.
Phase Two – Changes that took effect from 11 February 2021
Rental bidding will be prohibited. This means that rental properties cannot be advertised without a price listed, and landlords cannot organise a "rental auction".
Landlords will be prevented from unreasonably withholding consent to minor changes to the rental property e.g. adding fixtures and undergoing minor renovations or alterations.
All fixed-term tenancies will automatically convert into a rolling periodic tenancies unless they are terminated with notice within a specific timeframe.
Notice periods and termination procedures will change, particularly in relation to periodic tenancies. Landlords will no longer be able to end a periodic tenancy without cause by providing 90 days' notice.
New termination provisions are introduced which limit the situations when a landlord may terminate a tenancy. These include if the tenant is showing 'anti-social' behavior, where it would be unreasonable to require continuation of the tenancy, and where the tenant is physically abusive.
Penalties for breaching the RTA will significantly increase.
Phase Three – Changes taking effect by 11 August 2021
Tenants will be able to withdraw from a lease quickly and without financial penalty if they are experiencing family violence. Other changes in respect of family violence and physical assault will come into force.
If you would like further information about how the RTA changes may affect you, please get in touch with the team at McCaw Lewis.
Dale acknowledges the assistance of Emma Toseland and Amy Bird in preparing this article.
Dale is a Director and leads our Property Team. He can be contacted on 07 958 7428.
Back to all publications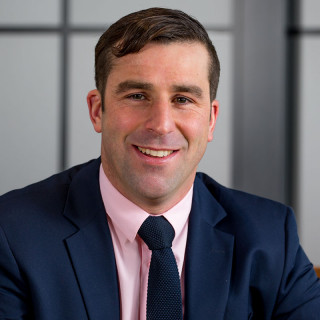 Related areas of expertise