Back to all publications
Retirement Villages – What You Need to Know
Retirement villages have been in the spotlight recently, with Retirement Commissioner Jane Wrightson calling for an urgent review into the nearly 20-year-old retirement village legislation. In this article we look at some of the key things to be aware of when you are considering moving into a retirement village, and what our team look out for when reviewing a retirement village contact.
The background
Retirement villages can provide comfort, security, safety, and a sense of community for residents, but they also come with various rules.
Around 45,000 New Zealanders call a retirement village home. Their popularity and number have grown quickly over the past decade, and there are plenty more being planned around the country. The Retirement Villages Act 2003 and associated regulations set out the rights and responsibilities of operators, residents and intending residents.
In February of this year, Consumer NZ reviewed contracts offered by six major retirement village operators, finding "terms we think unfairly favour the village and risk leaving residents out of pocket. They could also fall foul of the Fair Trading Act." - Consumer NZ (Source).
Retirement Commissioner Jane Wrightson has now called for an urgent review of the almost 20-year-old retirement village legislation.
Considering a retirement village?
Any review and possible changes to retirement village legislation will take time. If you are already thinking about the retirement village option, there are some things to consider and it's essential you receive quality legal advice before signing an agreement, often called an Occupation Right Agreement.
For starters, it's good to know how the retirement village model works. Most villages offer a licence to occupy for a fixed cost, and you will sign an Occupation Right Agreement before moving in. This means you have the right to live in your unit but you have no ownership rights to the property, and as a resident you will need to abide by the rules of the village. Usually there will also be a weekly fee to pay which covers operating costs. When you leave the village, you (or your estate) will get back the initial licence cost minus an exit fee, which can often be up to 30% of the licence cost.
In the majority of cases you will not receive any capital gain from the sale of your licence, so moving into a retirement village is a lifestyle choice, rather than an investment.
Getting advice
So you're ready for the retirement village lifestyle? Before signing a retirement village Occupation Right Agreement, you are required to get independent legal advice. It's important to have a lawyer with plenty of experience in this area as the agreements can be complex and vary significantly between providers. Quality legal advice will give the best peace-of-mind to you and your family.
Some of the key aspects your lawyer should look out for in the agreement include, but are not limited to:
Fees – initial and ongoing;
The complaints and disputes resolution process;
Payment obligations and any other obligations you have to the Operator and other residents;
Operator's duties;
Procedures relating to meetings and consultation;
Any rights to transfer into a higher level of care; and
Termination rights and obligations.
Most villages have their own rules, and these are sometimes included the agreement. The rules may cover anything from visitor numbers and pets to parking, redecoration or additions to your unit, renting your unit and gardening. We encourage you to ask for a copy of the village rules, and then find out who sets them and whether they can change.
Moving into a retirement village is also a good opportunity to review your asset planning documents, as most villages will require you to have current enduring powers of attorney as well as a current will. You may also wish to review any relationship property agreements you have with your lawyer.
Conclusion
Moving to a retirement village is a big life decision and it's important to understand your rights and responsibilities to avoid disappointment or regret.
The McCaw Lewis team are very experienced in retirement village matters. If you are considering a retirement village, do not hesitate to contact us.
Natalie is a Senior Solicitor in our Asset Planning team and can be contacted on 07 958 7435.
Back to all publications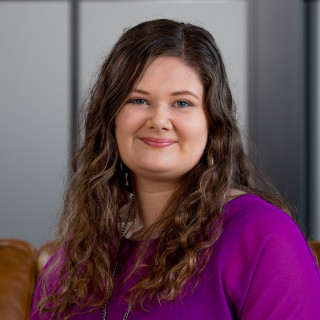 Related areas of expertise