Back to all publications
The Mainzeal Decision: What does it mean for Directors?
After nearly a decade of litigation, the Supreme Court has dismissed appeals from the four former Mainzeal directors that they breached their duties under the Companies Act 1993. The decision has sent shockwaves through the NZ business landscape, setting a significant precedent for company law and having the potential to redefine the responsibilities of company directors. So, what does it mean for company directors going forward?
Background
Mainzeal, once a prominent player in the New Zealand construction space, went into liquidation in 2013, and left behind it a long trail of unpaid debts and unfinished construction projects.
The liquidators subsequently filed a lawsuit against the four former Mainzeal directors – Richard Yan, Dame Jenny Shipley, Peter Gomm and Clive Tilby – alleging that they had breached their fiduciary duties under companies legislation by allowing the company to continue to trade while insolvent, failing to act in the best interests of the company and its creditors, and allowing the company to enter into contracts that it could not fulfil.
The decision
The court has ultimately ordered the four directors to contribute nearly $40m towards Mainzeal's assets. Ultimately this endorses the previous decisions on the matter, and awards a similar amount of compensation as that awarded in February 2019 in the High Court.
This decision emphasises how important it is that directors understand and fulfil their duties under companies legislation – particularly where they are on the boards of companies that are in potential financial difficulty. More important, it is prompting discussions and potential reforms in the area.
What now?
So, what are the key takeaways if you are a company director?
Make sure you understand your company's financial position – particularly in the current economic environment. It's not enough to simply make decisions in good faith; you need to do so with all the relevant information available. Set up systems that allow you to monitor your financial position, and get good advice.
If you have any concerns about the financial stability of your company, get advice early. The Supreme Court judgment is clear that directors will be allowed a reasonable time to take stock and get financial and legal advice, even if that means that the company is technically trading while insolvent in the short term. Get a plan in place for managing and mitigating any potential issues, and avoid taking on any substantial new company obligations.
If you then decide to continue trading, make sure you follow sound corporate governance principles, get ongoing advice, continually monitor the situation and keep reviewing that decision until you can be confident you are in the clear.
Importantly, the Supreme Court did endorse the view put forward by the Court of Appeal that a review of New Zealand's companies legislation, particularly around insolvent trading, is appropriate – so watch this space.
Laura Monahan is a Director in our Commercial Team and can be contacted on 07 958 7479.
Back to all publications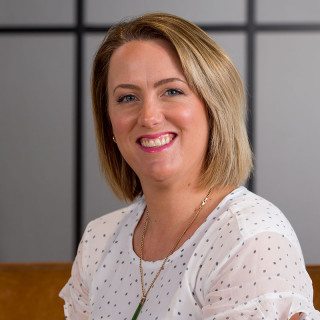 Related areas of expertise