Back to all publications
How to Manage Your Role as an Executor and Beneficiary in a Civil Dispute
If you are appointed as an executor under a Will, a large amount of trust is placed in you. An executor has duties towards the beneficiaries, and beneficiaries have their own rights. But what about when an executor is also a beneficiary under a Will? How do you balance those two roles and interests?
Executors have a number of duties:
Act in the best interests of the Estate;
Act impartially towards beneficiaries, and not be unfairly partial to one beneficiary or group of beneficiaries to the detriment of the others (although an executor is not required to treat all beneficiaries equally);
Act unanimously (if more than one executor is named in the Will);
Give basic information to beneficiaries when requested.
Executors have limits on their powers over and above the Will:
Not to exercise a power either directly or indirectly for the executor's own benefit;
To actively and regularly consider whether the executor should be exercising one or more of the executor's powers.
If you are the spouse, relative or close friend of a person making a Will, there is a good chance you will be appointed an executor, and possibly be named as a beneficiary under the Will. Should that occur you will have two roles. This can become difficult to manage when someone is challenging a Will such as a through a Family Protection Act claim (see Daniel Shore's article Family Protection Act 1955 and the Concept of Moral Duty). An executor has a duty to the Estate, whereas a beneficiary has a right to receive from the Estate. In a Court proceeding, arbitration or mediation, an executor/beneficiary may have to switch between "hats":
As an executor: To act in the Estate's best interest;
As a beneficiary: To act in their personal interest.
The key distinction between the roles is that an executor will normally remain neutral (particularly if there are competing claims) and a beneficiary is an active participant. The two roles interact simultaneously, but separate legal advice must be obtained for each role:
As an executor: advised by the Estate's lawyers;
As a beneficiary: take independent legal advice.
The following diagram summarises the two roles and how they interact in a Family Protection Act claim when a claim is brought and opposed by another party: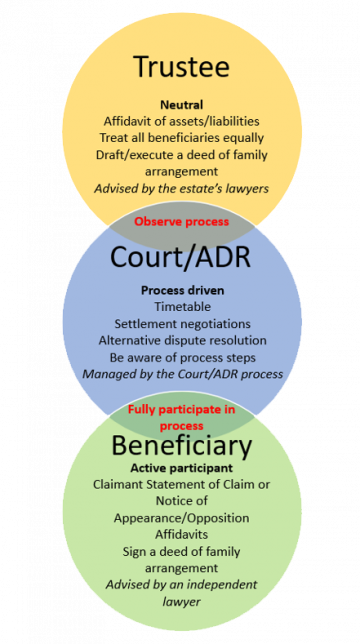 Back to all publications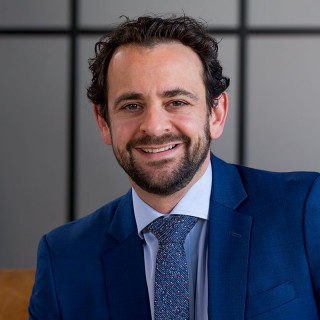 Related areas of expertise